Family businesses, emerging start-up companies, and other commercial ventures work in a highly competitive business environment. We understand that many entrepreneurs and professionals are working harder than ever to grow and expand their business. However, an intense focus on core business and commercial goals can sometimes lead to unintentional oversight of legal considerations. Business owners and officers who fail to perform due diligence may unknowingly permit potential legal issues to fester, unfortunately leading to unnecessary legal problems and expenses. Our goal is to keep that from happening and to provide the legal advice your business needs to thrive.
The Heyman Law Firm is proud to offer business advisory services for businesses lacking dedicated in-house counsel. A lawyer from the Heyman Law Firm can answer day-to-day legal questions about an array of concerns, effectively acting as outside general counsel for your business. Our attorneys also frequently advise clients in the areas of contractual negotiations, employment contract and disputes, wage and hour laws, leasing and other real estate concerns, and corporate governance issues. To schedule a confidential, no-obligation consultation to discuss how the Heyman Law Firm's business advisory services can help your business avoid legal pitfalls and continue to grow call 410-762-0140 or schedule an appointment online.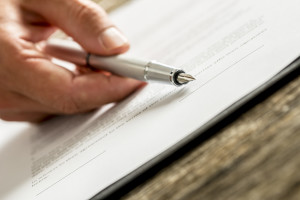 Legal Representation for an Array of Industries and Commercial Ventures
The Heyman Law Firm is proud to provide dedicated services to a broad range of businesses. The firm is experienced in working with family run business, real estate developers, mortgage bankers and brokers, broker dealers and registered investment advisors, financial advisors, manufacturers, technology companies and medical practices. Founding attorney William Heyman has commented on issues impacting the securities industry in publications and was the author on the chapter pertaining to the definition of securities in the ABA Broker Litigation Annual Survey for several years and has counseled hundreds of financial advisors. The attorneys at the Heyman Law Firm have helped entrepreneurs form numerous businesses and have worked to help drive their growth.
Trusted Representation for an Array of Commercial Legal Concerns
By establishing a working relationship with a dedicated business advisory attorney, your company can be well positioned to prevent legal problems from arising and to address them when they inevitably arise. Some of the legal challenges our attorneys can provide guidance to address include:
Contract negotiations – Contracts are the currency of business. However, ill-considered contracts that are not artfully drafted can result in the imposition of additional costs that can negate the profitability of the deal. In other instances a client or partner may breach the material or nonmaterial terms of the contract. Getting it right at the outset is critical to maintaining a successful relationship between contracting parties.
Corporate formation –Having proper planning and documentation when a business starts is often overlooked, sometimes due to business owners' concerns that retaining quality legal counsel is cost-prohibitive. The Heyman Law Firm recognizes these cost concerns, values its relationships with new and growing companies, and works to ensure that appropriate agreements are negotiated within a new venture's understandable budgetary constraints.
Employment transition services for brokers – Financial advisors at times wish to pursue new challenges and opportunities by affiliating with a new broker dealer. Those who do not proceed cautiously can end up in costly litigation. The attorneys at the Heyman Law Firm have the experience with the Protocol for Broker Recruiting, and with non-protocol firms, to provide the guidance needed to make the transition as smooth as possible.
Employment & HR – The Heyman Law Firm provides a full range of employment-related services, and works closely with AGHR Consulting to provide employee manuals and policies to a wide range of clients at a reasonable cost.
Non-compete and restrictive covenants – Businesses invest hundreds of thousands or millions of dollars into developing novel commercial processes and procedures and other valuable business assets such as client lists that are entitled to protection under the law. Using the right language in a non-compete agreement or restrictive covenant may mean the difference between protecting your business's valuable property and suffering a severe business loss. Having drafted and been involved in disputes involving hundreds of such covenants, Mr. Heyman or an attorney from the firm can ensure that your interests are protected to the fullest extent of the law.
Commercial real estate – The lawyers at the Heyman Law Firm represent a wide range of developers in all manner of commercial real estate work, from acquisition to zoning to environmental issues.
Trademark and intellectual property issues – The Heyman Law Firm offers trademark search and registration services for its clients, and also has experience in litigating trademark and other intellectual property disputes.
The Heyman Law Firm is committed to providing trusted business advisory services to its clients in the real estate, technology, health care, financial, and other industries. We value our relationships with our clients and as a result offer a number of value-added services such as alerts, training and consultations when needed.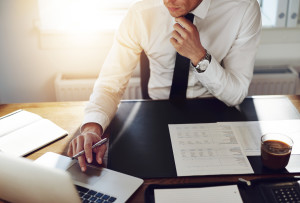 Rely on an Experienced Baltimore Business Advisory Attorney for Business Needs in Maryland & Beyond
If you are seeking legal guidance regarding how to best help your company grow while complying with its legal obligations, the Heyman Law Firm, based in Baltimore, and can provide on-point guidance for businesses throughout the region. To schedule a no-obligation, confidential consultation to discuss how our law firm's legal services can protect your company's interests and enhance its ability to pursue opportunities, call the Heyman Law Firm at 410-762-0140 or schedule an appointment online.