Persons working in a fiduciary capacity face certain risks in their day-to-day business activities that others do not. Fiduciary duties are often and typically held by professionals like lawyers, financial advisors, and others. However, any individual can find themselves covered by a fiduciary duty. In fact, any person who agrees to act as the executor of an estate, to act as a guardian, or to administer a trust on the behalf of another has accepted a fiduciary obligation. The individual must align his or her behavior to satisfy the obligations held by a fiduciary or face a significant risk of a claim against the fiduciary.
What Is Required of a Fiduciary?
A fiduciary duty is the highest legal duty that a person can owe to another. Holding a fiduciary duty means that a person must subordinate his or her own interests to the best interests of another person. Essentially, a fiduciary agrees to act with loyalty and in good faith for all actions he or she takes on behalf of another person. One's role as a fiduciary also requires the individual to act honestly and straightforward in all dealings on behalf of the individual to whom the duty is owed.
Essentially this means that the fiduciary can be held liable for most mistakes he or she makes in pursuit of the interests of the beneficiary. A fiduciary can certainly be held liable for intentional acts of dishonesty or outright fraud. However, liability also extends to mere negligence on the part of the fiduciary. For example, forgetting to file documents on behalf of a client or maintaining an insurance policy can all give rise to a claim for a breach of fiduciary duty.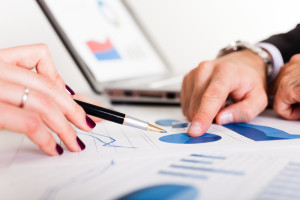 Furthermore, fiduciaries owe beneficiaries their full and undivided interest. This means that fiduciaries must also avoid the appearance of or actual conflicts of interest. The appearance of potential conflicts of interest at least open the door to the possibility of a breach of fiduciary duty. Therefore, it is essential for fiduciaries to disclose all possible conflicts prior to agreeing to carry out this duty.
How Can a Breach of One's Fiduciary Duty Occur?
A claim that a fiduciary has breached his or her duty is a major accusation that can have serious professional and financial consequences for the individual. Consider that in 2016, the Department of Labor enacted a new fiduciary duty rule that imposes a fiduciary duty on financial advisors who render retirement planning and other investment advice. This duty means that covered financial advisors and their organizations must modify their approach to providing investment advice, compensation structure, and aspects to decrease the risk of breach of fiduciary duty and other claims. Organizations and individuals that fail to account for this new rule significantly increase the risk for potential liability.
The risk of claims against fiduciaries, however, is not limited to the financial sector. Individuals can also incur liability for breaching a fiduciary duty when they agree to act as an executor to a will. A fiduciary duty also attaches to the administrator of a trust. Persons who agree to a guardianship are also commonly bound by a fiduciary duty. A person who agrees to act as an agent for another may, in some cases, also be covered by a fiduciary obligation. Finally, officers and directors have a fiduciary obligation to the corporation that they serve. Common scenarios that can apply to any of the foregoing and give rise to liability for breaching a fiduciary duty include:
A failure to account for assets regularly

Improper handling of debts owed to creditors by the estate or entity

Improperly favoring one beneficiary over another beneficairy

Misappropriation of estate, trust, or entity assets

Failure to disclose conflicts of interest

Failing to observe the duty of loyalty owed by officers and directors to a corporation

Commingling personal or business funds with the assets of the estate or entity

Failure to make prudent investments

Excessive spending or alleged waste of assets

Improper use of one's position for self-dealing
There are many other improper actions that can result in a claim by beneficiaries for a breach of fiduciary duty. While under Maryland law (although the law is more complex than some attorneys would have one believe) there generally is not an independent claim for breach of a fiduciary duty, a breach of such duties can certainly be used by an individual in conjunction with other claims to obtain a recovery. Individuals are encouraged to research the full extent of a fiduciary obligation and the extent of liability that can be imposed for a breach prior to accepting a role as a fiduciary. And those serving in a fiduciary capacity should also make sure that they have always considered ways to minimize liability and risk, including exculpatory provisions as well as appropriate insurance.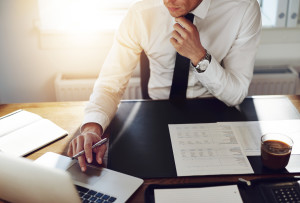 Lawsuit for a Breach of Fiduciary Duty? Work with an Experienced Maryland Business Lawyer
If you are facing a lawsuit for a breach of a fiduciary duty or believe that you have been harmed by the actions of a person acting in a fiduciary capacity, the attorneys of the Heyman Law Office may be able to assist. Founding attorney William Heyman can put his 20 years of litigation experience to work for you. Mr. Heyman and the lawyers of the Heyman Law Office have successfully litigated numerous fiduciary claims involving trusts, guardianships, probate proceedings, corporate officers and directors, and financial advisors. To schedule a confidential consultation with a strategic and aggressive lawyer call the Heyman Law Office at 443-687-8802 today.