July 21, 2017
William Heyman
The Financial Industry Regulatory Authority (FINRA) is responsible for overseeing, regulating, and enforcing securities and other financial transaction rules. FINRA will take enforcement actions against brokers, retirement advisors, financial advisors, and additional covered industry personnel when claims of misrepresentations or improprieties are made. Financial professionals who face FINRA proceedings can face suspension or be barred from engaging in covered financial transactions.
Financial professionals who face allegations that can affect their livelihood should have experienced and professional representation. The FINRA hearing and enforcement lawyers of the Heyman Law Firm can provide trusted guidance for financial professionals who are facing serious allegations. To schedule a confidential consultation, please call our Baltimore-based law firm at 443-687-8802.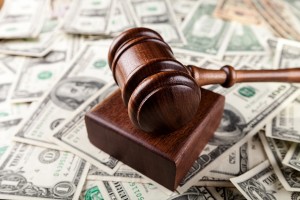 Registered Agent Engaged In, Concealed Nearly $200 Million in Prohibited Transactions
John Batista Bocchino was a registered agent for several brokerages from roughly 1998 until 2012. At the time of the complaint filed against him by his employer, Bocchino was working as a general securities representative for Morgan Stanley. Following the filing of this complaint, Bocchino went on to work for an additional, unrelated brokerage firm from 2012 to 2016. Bocchino's actions
According to the allegations set forth in Department of Enforcement v. John Batista Bocchino (No. 2012032019101), while working for Morgan Stanley, Bocchino circumvented Morgan Stanley's policies restricting trading in Venezuelan bonds through the use of nominee accounts. Utilizing these accounts, Bocchino was able to trade nearly $200 million in Venezuelan securities through hundreds of transactions while evading firm oversight procedures. To further conceal his acts, Bocchino apparently convinced his sales assistant to generate false documents. Through these acts, Bocchino was a top performer in the brokerages New York City offices pulling in compensation in excess of $2 million annually.
Improprieties noted by FINRA in the matter included:
Concealment of the prohibited transactions from both customers and the firm.
The use of nominee accounts in the names of well-known U.S. financial institutions to conceal the trades.
The firm was unable to conduct required suitability and anti-money laundering assessments due to the concealment.
Several of the underlying clients were not Morgan Stanley customers, not authorized to trade through the firm, and one client had previously had his accounts frozen.
Due to these activities, Bocchino was found to have engaged in unauthorized activity in violation of FINRA Rule 2010. Furthermore, these and other false record keeping practices placed Bocchino in violation of NASD Rule 3110 along with FINRA Rules 4511 and 2010.
In this matter, the broker did not admit or deny the findings of FINRA. Due to the rules violations described above, however, Bocchino was barred from association with any FINRA member in any capacity.
Work with Experienced FINRA Attorneys When Facing a Hearing or Financial Transaction Allegations
FINRA allegations can have serious impacts on a broker or financial advisor's livelihood and ability to work in the financial industry. If you are facing serious allegations regarding unreported transactions, unauthorized transactions, or other grounds for a FINRA hearing the attorneys of the Heyman Law Firm may be able to provide trusted, strategic representation. To schedule a confidential consultation at our Baltimore-based law firm, please call 443-687-8802.