Litigation and Legal Business Solutions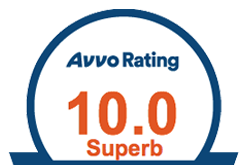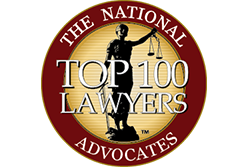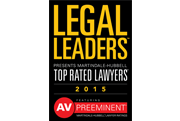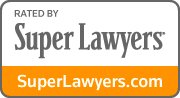 About the Heyman Law Firm
At the Heyman Law Firm, our attorneys are trusted advocates for small- to midsize businesses and individuals in Maryland, the District of Columbia and throughout the Mid-Atlantic. The Heyman Law Firm also serves clients in other states who need assistance with business issues. The Heyman Law Firm maintains a focus on business law, both litigation and transactions, in order to provide a depth of experience and knowledge in areas where his clients need assistance. The firm's founder, William S. Heyman, knows firsthand that owning and running a business is extremely rewarding — but not without its share of challenges.
The lawyers at the Heyman Law Office help their clients meet and overcome those challenges so they can succeed and grow. Our attorneys provide practical, effective advice and counsel at every stage of a business's life cycle, from choosing the right type of entity at its formation to managing daily operations and developing a strategy for succession or dissolution. The attorneys at the Heyman Law Firm have significant experience in real estate, employment and securities matters and are constantly using their knowledge for the benefit of their clients. Unfortunately, sometimes legal disputes are unavoidable for even the most diligent business owners. Mr. Heyman and each of the firm's attorneys are committed to helping their clients resolve the full range of legal disputes that affect their businesses, including disputes with partners, shareholders, employees, investors, vendors, management and other businesses.
Each of the expereinced and highly skilled attorneys at the Heyman Law Office are committed to resolving these matters as smoothly and efficiently as possible so you can continue to run and grow your business. William S. Heyman and the firm's other attorneys have also successfully represented numerous individuals in a wide range of disputes, including real estate, intra-corporate and employment disputes. As a small law firm, the Heyman Law Firm has the flexibility to provide an exceptional level of custom-tailored service at reasonable costs. Central to the firm's mission is the belief that a close relationship between his clients and his firm is central to a mutual success and growth.
William S. Heyman
The Heyman Law Firm was founded with the mission of bringing clients with business litigation needs the unparalleled quality and experience of a large firm litigator, along with the personalized service and accessibility of a boutique practice. After working for large law firms in high stakes cases in Maryland, the District of Columbia and throughout the country, William Heyman formed the Heyman Law Firm inspired by the principles that the client's interests are paramount and that first-rate legal services should not be cost-prohibitive. Each attorney at the firm is committed to these same principles which are central to the firm's mission.
The Heyman Law Office's founder, William S. Heyman, has been the lead attorney in cases ranging from groundbreaking litigation against the federal government leading to a multi-million dollar settlement, representing businesses and their owners in numerous corporate and contract disputes, and prosecuting and defending business torts such as fraud. He is also a highly accomplished litigator in cases involving disputes over estates, trusts and wills. Cases in which Mr. Heyman has served as counsel have been featured in such sources as the New York Times, Wall Street Journal, Baltimore Sun, Philadelphia Inquirer and ESPN Online. Having the highest Martindale-Hubbell AV Preeminent Rating for lawyers from his peers, Mr. Heyman has prevailed for clients ranging from Fortune 500 companies to family-run businesses and individuals.
Regardless of the size of the client or the case, Mr. Heyman and each of the attorneys at the Heyman Law Firm delivers uncommon individualized attention and the highest quality legal representation.
Testimonials
Bill is a very knowledgeable attorney and leaves no stone unturned. He is courteous, kind and compassionate and knows the law well. He is an awesome attorney to have on your side. I highly recommend him for all your legal needs.

Toby Lipsitz, President, Cohler Enterprises, Inc.

Bill quickly came on board and made sure he completely understood complex issues in a million dollar real estate and title insurance case. He developed an overall case strategy and pursued all avenues of recovery to a successful conclusion. I particularly like that he asked plenty of questions and allowed time for my review and comments on all filings.

David Shames, Lender and Developer

Bill is all brains and muscle. He recently helped reveal and bust a $330 billion Wall Street scam. His work is documented in the book RUTHLESS: How Enraged Investors Reclaimed Their Investments and Beat Wall Street. Bill also reclaimed a real estate deed from a corrupt Bahamian syndicate--the only deed so far reclaimed from this scandal-ridden outfit. As I said, Bill is all brains and muscle, yet he is nuanced, sympathetic, down-to-earth. If ever I find myself in another tough situation, Bill will be my very first call. Many people, myself included, owe him a great deal of respect and gratitude.

Phil Trupp